Digital Fire Extinguisher Training Props
LION digital training tools offer versatile digital props that can be used for firefighter training at any level and scale. The technology allows for training in various locations and situations without exposure to heat or risk. Simulations respond realistically to firefighter responses and instructor interaction, making it easy to run numerous drills and provide real-time feedback to trainees

The BullsEye Digital Fire Extinguisher Training System prepares trainees to extinguish fires using realistic simulations of actual extinguishers, enabling training anywhere without risk. The extinguishers are weighted and emit smoke according to the size of the fire, with lasers simulating actual discharge for a safe and residue-free training experience.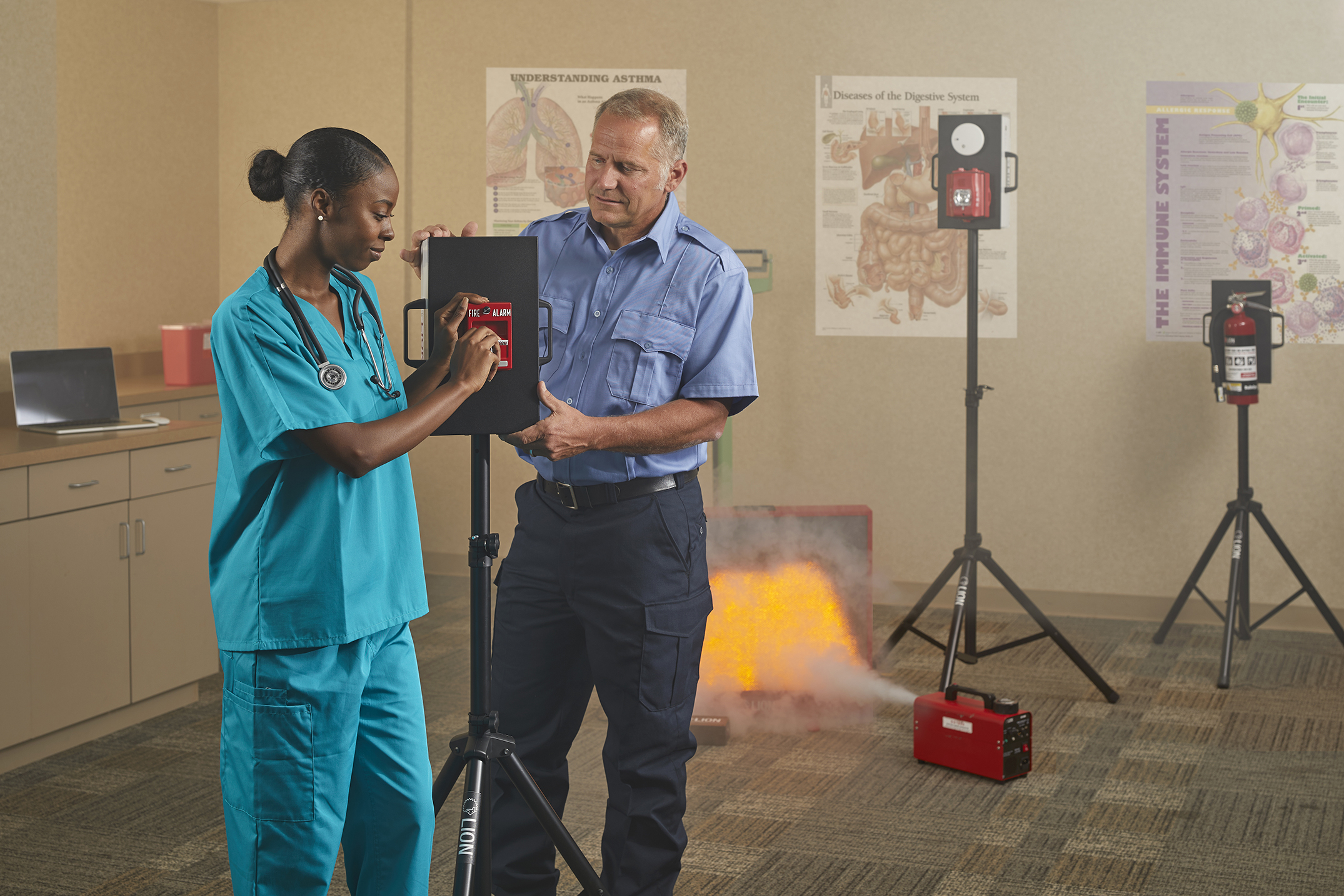 The LION R.A.C.E. Station recreates the stressful environment of an actual emergency. Trainees see simulated flames and the strobe light flash, hear the horn and fire sounds, and see the training smoke. Upon discovery of a simulated fire, trainees can put R.A.C.E. (Rescue, Alert, Confine, Extinguish) to the test by alerting with the Emergency Phone and/or pull station before attempting to extinguish the fire.

If you have any further questions about the products above or would like to set up an in-person demo, please do not hesitate to reach out!